Call for Support: Volunteers Requested for Sheepherdering and Human Rights Observing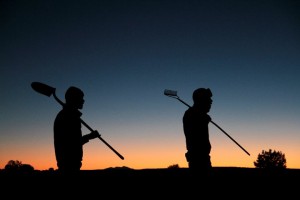 Ongoing support in the form of volunteer sheepherders and human rights observers are requested on Black Mesa.
So many families within in the communities on Black Mesa have opened their homes to countless supporters over the years,creating an opportunity to engage in true support and solidarity. Families have said that supporters have played a helpful part in their on-going resistance against relocation in many ways- facilitating a sense of global awareness of the laws affecting them, providing temporary back-up for the extended family, and creating a human to human connection that acknowledges a people's right to exist and
thrive in their own homeland.
The families who have opened their homes and hearts to supporters over the years have given so much to the people who have visited them. This I know personally as I myself have been a returning supporter for 20 years.  I have seen how strong the families in this community are, and how important it is for them to exercise their right to determine whom they shall invite into their homes as their guests. This right is at risk under the Hopi Ordinance 46, which declares that each Dineh family living on the "Hopi- Partitioned Lands" are required to gain permission from the Hopi Tribe for their own invited guests.
Not only is this an insult to a person's sovereignty, it is a denial of a person's right to humanitarian aid.  Just last week a notice of Trespass was left at a homesite stating that any non-Hopi without permission to be there must leave immediately or face removal or arrest. This threat is not just meant for supporters, but also can apply to any Dineh resident who has refused to comply with obtaining  permission from the Hopi Tribal Council to live in their own home and take care of their own livestock.  The enforcement of this law, the impoundments and other forms of harassment are a result of a recent estimated 90 million dollars from the Department of the Interior to "finish the relocation."
The relocation laws have strangled the community's economic viability by denying the younger generations a right to reside with their parents and grandparents. The repartitioning of the land has left many families within a gap of services that provide essential human needs. The friends and connection of the support network has provided a small but kind and useful service that has been valued for decades.
When Clarence and Mary Lou Blackrock took me into their home and let me help by herding their sheep, my connection to "the struggle" became personal, and I have listened to the requests of the other residents to continue to bring support in. This is why I am writing this call to the support network.  BMIS has seen a steady decline in the amount of supporters coming to stay with families.  We are asking you to honor the connections you have made with the families and return. We are asking you to be a supporter of a community that is still strong and standing after decades of unjust laws.  We are asking you to engage in a people's sovereign right to their own relationships. We are amplifying their demand to stop the violations of their human rights.
If you are able to come and be a human rights observer and sheep herder for the Blackrocks or any of the other families who are on the frontlines resisting resource colonialism please email us at blackmeasis@gmail.com.
Sincerely,
Tree, on behalf of  the Black Mesa Indigenous Support,  the Blackrock family, and other families of Black Mesa